WELCOME TO OUR NEW VIRTUAL HOME
KUDUMIJA d.o.o.
YOUR TRUSTED PARTNER FOR OVER 30 YEARS
Kudumija is a private-owned company founded in 1989 in Bjelovar. Starting in the field of trade and hospitality industry, in 1998 the company expanded its operations to tent hire. Specialising in tent hire and manufacturing, Kudumija has ever since been a household name and a reliable partner for events and storage solutions.
Thanks to its clear business vision and smart investment, over the course of thirty years, Kudumija evolved from a small family-owned business into the leading company in this industry on the Croatian market.
_
MARKET LEADER
IN THE REGION
With a portfolio of more than 110,000 m2 of tents, we are the leading company in this industry in Southeast Europe. It is also worth mentioning that we own our entire manufacturing equipment.
We also have an automated tarpaulin washing and drying machine which ensures that tarpaulins are ready for use at any time.
Since 2003, we have been engaged in the manufacturing of tarpaulins, including sewing services, as well as in the manufacturing of tarpaulins for trucks, trailers and awnings.
_
INTERNATIONAL
MARKET PRESENCE
Thanks to our extensive experience and business operations, for years we have been an authorised dealer of the Eschenbach Company, the renowned German tent manufacturer, for Croatia and its neighbouring countries, i.e., Bosnia and Herzegovina, Serbia, Montenegro and Macedonia.
We have provided assembly services not only in Croatia but also in Austria, Albania, Slovenia, the Ukraine, Bulgaria, Bosnia and Herzegovina and Serbia.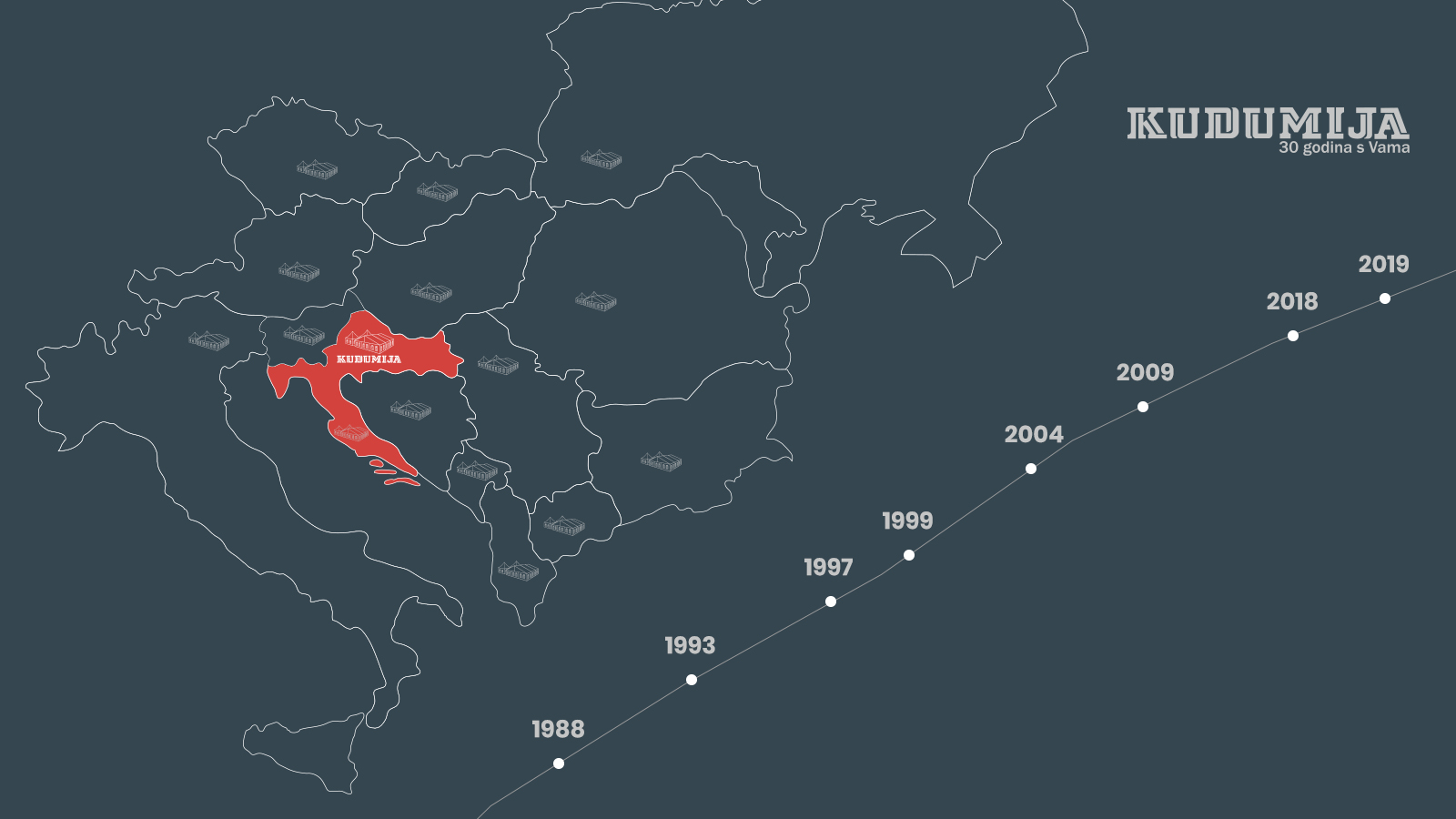 _
EMPLOYEES
AS OUR GREATEST ASSET
Today Kudumija employs a total of 90 employees. All our employees are entitled to work legally in the Republic of Croatia and are trained as per the regulations of the Croatian legislation.
Our plans for the future are based on our clear vision, establishing stable business and partner relationships, quality of performance, responsibility, flexibility and respecting deadlines, which is the cornerstone of our further development.
_CONTACT US
WE WOULD GLADLY REPLY WITH A QUOTE
For inquiries, please contact our expert and experienced sales team. Do not hesitate to contact us if you need more information about our offer, if you wish to give us a constructive feedback or submit a complaint, or if you simply want to say hello!