_EXCLUSIVE AND SUNNY
PAGODA TENTS
.
Eye-catching, impressive and attractive systems.
_LIGHT PAGODA TENT SYSTEM
The structure consists of anodised aluminium profiles connected with galvanised steel inserts. Our stylish pagoda tents with distinctive roofs distinguish themselves from other tents and they will surely turn more than a few heads at every party or event.
One, few, or many, pagoda tents provide excellent combination options.
_ADVANTAGES OF LIGHT PAGODA TENT SYSTEMS
Long-term solution, anti-corrosive properties
Easy and fast assembly and disassembly
Parts suitable for several types of tents
_
PREDNOSTI
KUPOVINE ŠATORA
Fast delivery – 7 – 10 days
You are already aware that additional space needs are going to be long - term
You need affordable and long - term solution for extra space
You wish to own current assets
Dimensions and colours tailored to your wishes
Investment costs are significantly lower when compared to standard fixed objects
Aluminium structures hold their value. In case of non-usage, they can be easily sold at affordable prices.
Buyback options - repurchase of an industrial and storage tent
Easy maintenance – prefabricated structures for on-site assembly and disassembly
_CONTACT US
WE WILL GLADLY REPLY WITH A QUOTE
For inquiries, please contact our expert and experienced sales team. Do not hesitate to contact us if you need more information about our offer, if you wish to give us a constructive feedback or submit a complaint, or if you simply want to say hello! 
_MODULAR COMBINATIONS
TECHNICAL FEATURES
Dimensions: 3 x 3 m, 4 x 4 m, 5 x 5 m
Height: 4.02 m, 4.59 m, 5.16 m
These tents consist of an aluminium frame covered with a tarpaulin of 680 gr / m2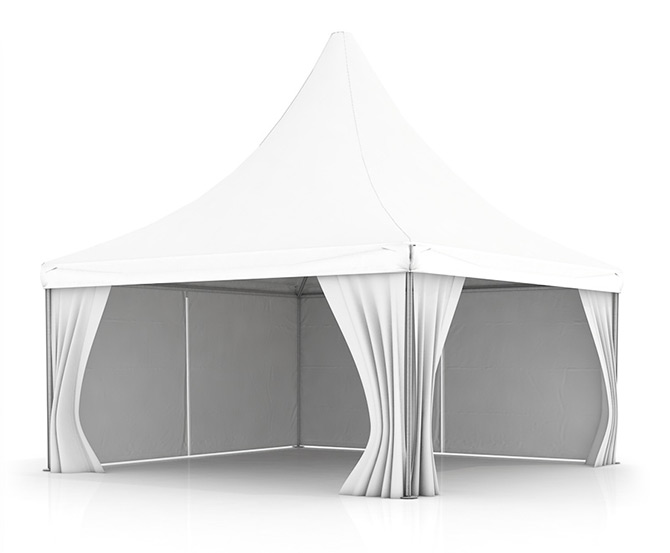 KUDUMIJA d.o.o. is a manufacturer of industrial and storage tents.
WE PROVIDE SPARE PARTS AND REPAIR SERVICES WITHIN 24 HOURS FROM THE DAMAGE REPORT.